Rail Edge Scottish Straight Cats
Snowball is a saucy and beautiful silverpoint. She likes to be treated like a queen and enjoys sleeping by herself warmed by the sun from a window.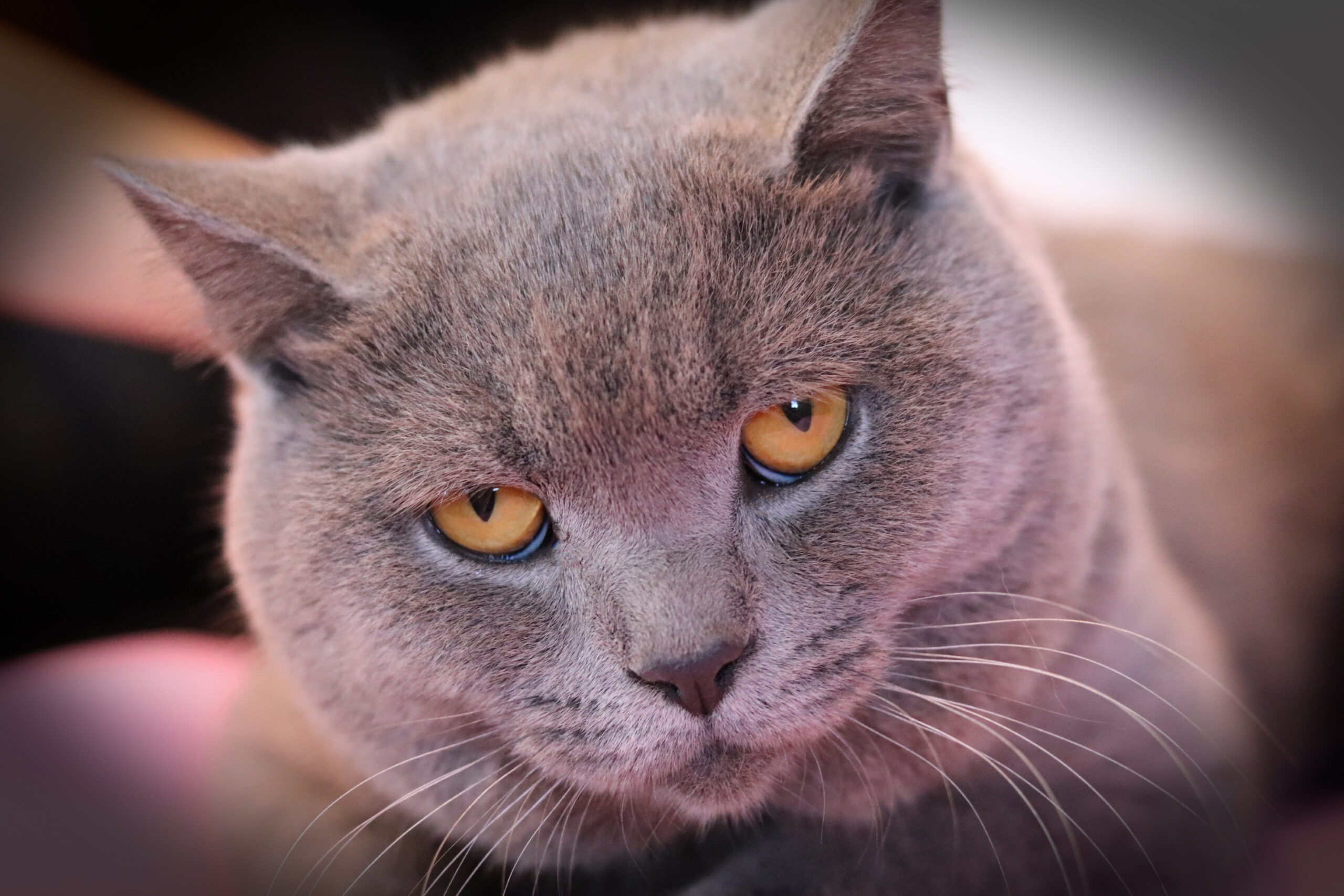 Charkie is the sweetest blue Scottish straight. he is very gentle with everyone and everything. he loves to lounge and is extremely good friends with our tabby Joe.
At Rail Edge our goal is to introduce our puppies to as many new sights and sounds as possible in the few short weeks that we have them. We realized that a lot of potential puppy homes have cats, and so in 2019 we adopted our first cat Joe, a neutered male kitten who needed a home. Joe eventually needed a cat companion and so we brought home a beautiful pair of Scottish Straight cats, Charkie and Snowball. We did extensive research in finding a breed that would blend well with our puppies and be gentle and docile with them. Scottish Straights are the straight eared version on Scottish Folds, and do not have the genetic joint issues that come with the folded ear gene. They are an affectionate cat that get along well with children and other pets. They like to stay close to home and love indoor life. Ever since Charkie and Snowball have arrived, they have spent hours with the puppies. Charkie loves to sit and swing his tail just out of reach for the puppies, and Snowball is highly amused by watching them play! The cats always have an escape route and know how to retreat when the puppies get too excited. Both cats and puppies provide each other with plenty of activity and play, and both learn how to respect each other. We hope to have the occasional litter of cute kittens so feel free to contact us if you are interested!